I received this email today about stressing to your children about not running with sharp objects. Mommy and Daddy are NOT kidding when they say "NEVER run with sharp objects!" Well, you won't believe these pictures...
See, this is what happens when you run with a fork!
I bet the kid switches to a spoon!!! This is so sad.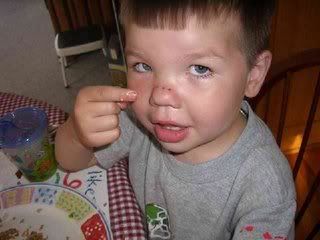 Show your kids, show your neighbors kids, show your enemies' kids!